SEM – Search Engine Marketing
Silver Campaign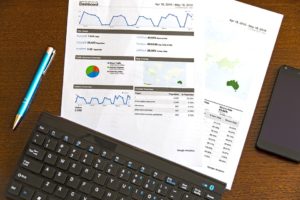 Creation of ONE campaign with ONE ad group for the search network with max. 20 keywords + 2 ad copies.
Creation of ONE campaign with ONE ad group for the display network + 2 ad copies
Gold Campaign (recommended)
Creation of as many campaigns and ad groups necessary for your project for search and display network
Creation of Product Listing Campaign (if necessary)
Extension Ads
Landing Page Review & Recommendations
Setting up conversion tracking and remarketing
Negative Keywords
SEM is a type of Internet marketing associated with the researching, submitting and positioning of a website within search engines to achieve maximum visibility and increase your share of paid and/or organic traffic referrals from search engines.
SEM involves things such as search engine optimization (SEO),keyword research, competitive analysis, paid listings and other search engine services that will increase search traffic to your site.
Contrast With SEO
SEM is a broader term than SEO. Where SEO aims to provide better organic search results, SEM helps you successfully target users of search engines via advertising (paid) links in search results in addition to organic search to send targeted traffic to your website.
Get your ad on Google today
Be seen by customers at the very moment that they are searching on Google for the things you offer. And only pay when they click to visit your website or call.
Why Google AdWords?
Attract more customers
Whether you're looking to bring in new website visitors, grow online sales, get the phones ringing or keep customers coming back for more, Google AdWords can help.
Reach the right people at the right time
Your business gets found by people on Google precisely when they're searching for the things that you offer.
Advertise locally or globally
Target your ads to customers in certain countries, regions or cities or within a set distance from your business or shop.